Pirelli Cinturato CN36: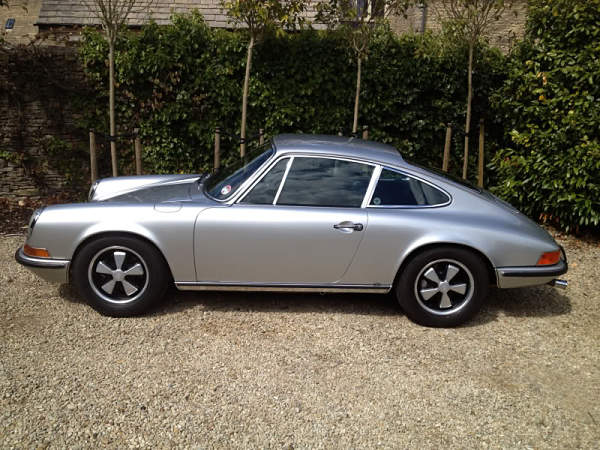 Pirelli Cinturato CN36: Design
Pirelli's first steel radial tire and one of their first low profile tires in standard production, the CN36 was equipped with a steel belt, a brand new technology that was implemented by Pirelli after years of research and development. The tread pattern that is stated as being "soft at low speed and precise at high speed", the signature pattern allows for brilliant absorption of any obstacle thrown in its way. In the design process, Pirelli engineers used the same parameters as the vehicle designers at the time to complement each car's original suspension set-up and dynamics. This allows for optimum performance for period cars as the CN36 was constructed with the cars that they fit in mind throughout the development process.
Pirelli Cinturato CN36: Fitment
These tires are actually homologated by Porsche themselves, this is shown with an N4 as the title of this certification. This shows the high quality standard of these tires as they are recognised as the best tire for a classic Porsche. The 215/60 WR15 CN36 was the first ultra-low profile tire, and in 1973, the tire was fitted as the wider rear wheel to the RS and Carrera 911 Porsches, and was fitted onto a variety of Porsches through to the 80's, notably on the 911 SC models.
The 185/70 R13 CN36 is a very popular low profile alternative tire to use instead to be used as a wider tire than a 165 R 13 full profile, often equipped to cars such as an Opel Manta, Vauxhall Chevette, or a Ford Cortina for example. An advantage of fitting the 185/70 R13 CN36 is the V speed rating, as well as the period carcass and tread design that will better compliment a classic car.
Another low profile alternative is the 185/70 R14 CN36 which is often equipped onto cars that would fit 165 HR 14 such as an MGB as well as a large variety of classic Alfa Romeo cars like the Spider, Giulia, and 1750 for example.