Wheel Turbo Sport R1-257 Bimetal
Borrani made a new disc wheel range named 'CABO' (generated from Borrani's founders' initials) during the early post-war years, aimed at special and one-off vehicles. These wheels were presented with, or without, the centre-lock system, a light alloy rim and five slim 'windows' for brake cooling. In 1955 CABO wheels were revised with 10 'Turbo' style windows in a classic oval shape. The Turbo wheels were offered as standard with steel rim, Sport with light alloy rim and Sprint with light alloy rim and centre-lock system.
The R1-257 was designed during this transitional period. The original drawings from the archive are dated 17th September 1954 with the design labelled as the 'CABO series RD3099'. The following year, the wheel was re-named to coincide with the release of the new Alfa Romeo Giulietta. In 1956 the "Turbo Sport" wheel was priced at 12,000 Lire compared to the 7,000 Lire for a standard steel wheel.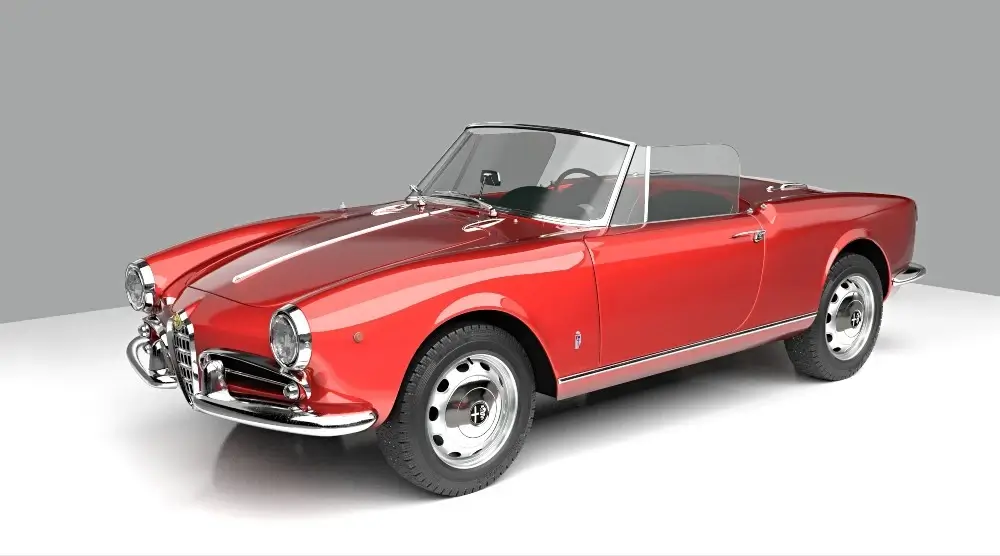 Alfa Romeo Giulietta Bimetal wheel
The Borrani Turbo Sport R1-257 wheel, designed to fit the Alfa Romeo Giulietta and all models of Alfa Romeo Giulia generally known as 'Bimetal', is available once more. This genuine Borrani re-release is being manufactured using our original drawings, offering to every Giulietta enthusiast a sporty and elegant alternative to the standard steel disc wheel.
The bolt-on R1-257 4.50"x15" Turbo Sport uses the original Alfa Romeo hub cap while the Turbo Sprint series uses the Rudge centre-lock system, being held on by a 2 or 3 eared spinner. Borrani offers a full conversion kit to allow the fitment of centre-lock wheels to cars currently using bolt-on wheels. The Turbo wheel is supplied as standard with a light alloy rim and a silver painted centre but is also available, upon request, with a 5" or 5.50" wide rim and custom colours.
The Borrani Bimetal wheel, as well as being used on custom and sporting Alfa Romeo Giuliettas, gives a stylish touch to all cars with its highly polished light alloy rim.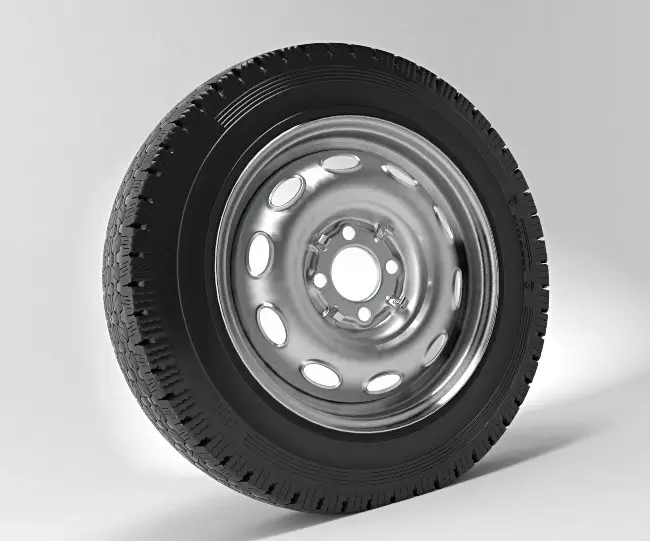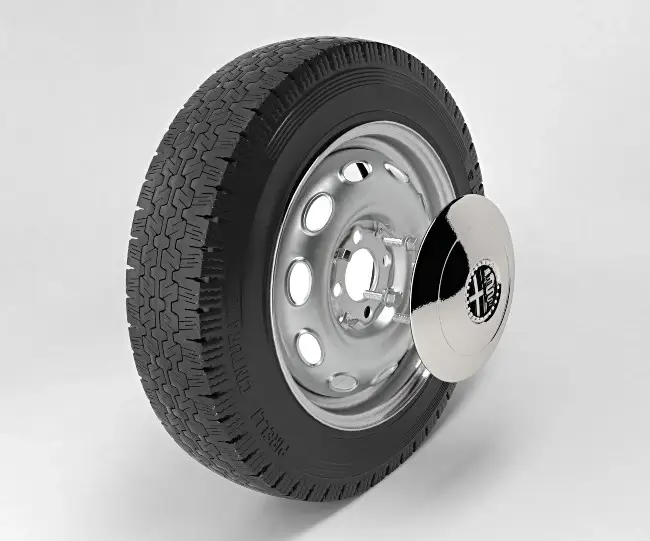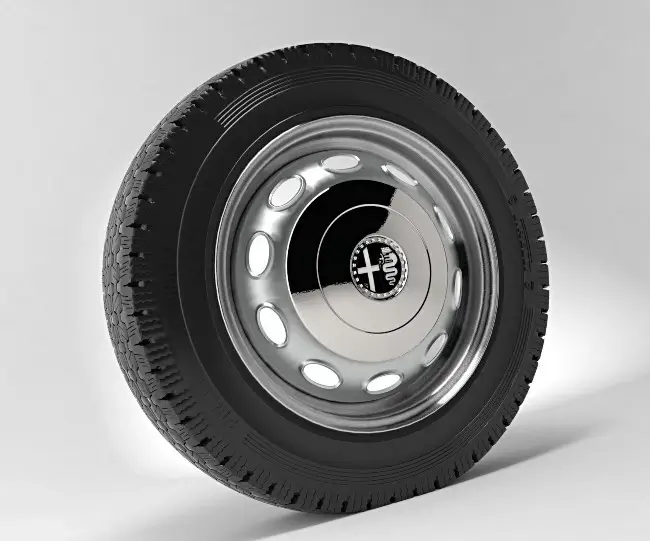 ---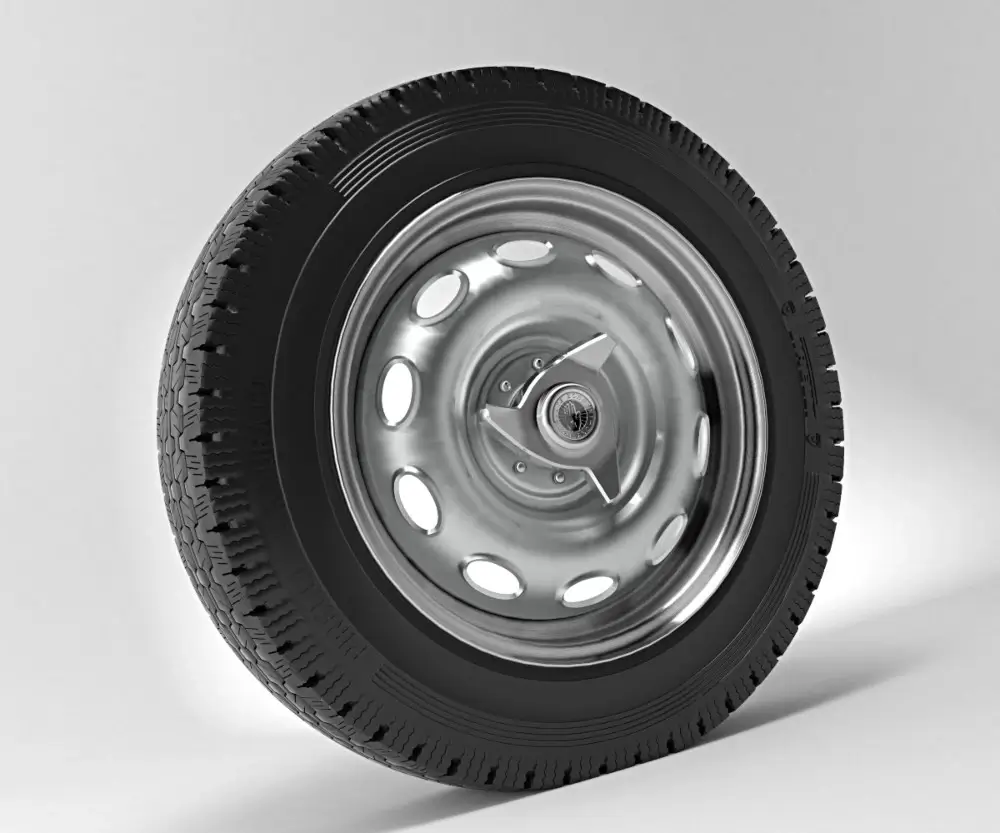 ---
Bimetal Wheels
Bimetal wheel construction was first seen on the Jaguar D in 1954, on wheels made by Dunlop, and paralleled by Dunlop's introduction of tubeless tires, which was made possible by the transition of making tires with Butyl rubber rather than natural rubber. Spoke tires do not lend themselves to tubeless tires, and disc wheels allowed much higher lateral forces on the wheels and therefore better grip in corners than spoke wheels.
Due to licensing agreements Rudge Whitworth had made with the Borrani and Dunlop in the 1920s, which granted each company territorial exclusivity in certain European countries for distributing splined hub technology, it seems that Dunlop and Borrani may have entered into cross-licensing agreements and/or collaboration agreements for serving and/or supporting customers in each others designated market.
It seems that by the early 1960s, wheel technology had outgrown the splined hub, and lightweight, direct bolt-on disc wheels became the norm on sports cars. However, while full alloy wheels survived races, they did not yet have the strength (and were too expensive) to be introduced on consumer cars on a large scale. Borrani responded to market demand with the "Turbo Sport" hybrid wheel (which also had "Turbo Sport" lettering hammered into the rim), which were direct bolt-on wheels that used a steel center with and alloy rim that was about 1 to 2 kg lighter than a full steel wheel (the steel wheel on a 2600 weighs 9.3 kg while the 165 x 400 Turbo Sport wheel weighs 7.2 kg and the 5J x 400 wheel weighs 7.5 kg -- practically a 25% reduction in weight which has a huge impact on unsprung weight and the dynamic forces of rotating mass).
By about the mid-1960s, alloy technology got better and companies like Cromodora and Technomagnesio (and other) were able to produce full alloy wheels that were even lighter and therefore provided competitive advantages in racing sports, which trickled into the road car sports car market.