Pirelli Stella Bianca: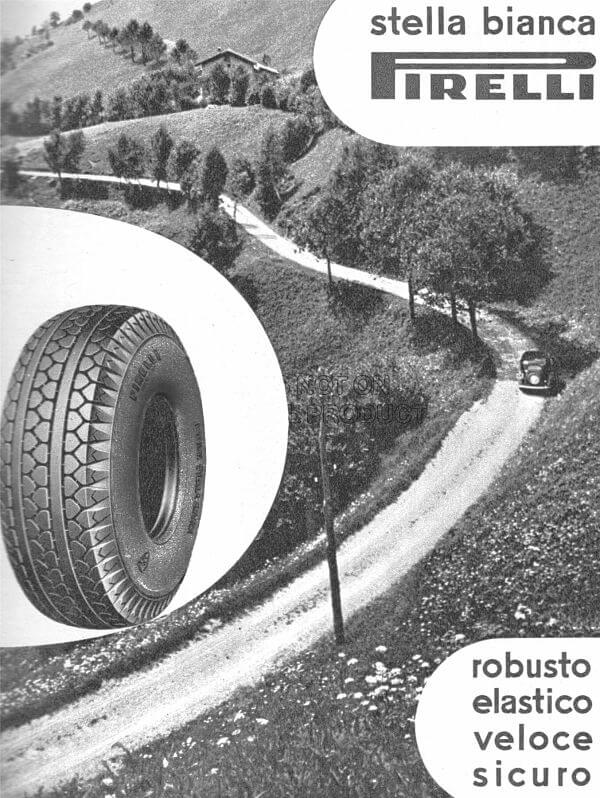 Pirelli Stella Bianca: Design
The Stella Bianca was produced pre-war in 1927, and incorporated the innovations in tire design between WW1 and WW2, featuring the prime tread patterns and construction of the inter-war period. Its well structured carcass allows for great directional stability, even at higher speeds. The Stella Bianca has the excellent feature of being the only V rated crossply in the 6.00 X 16 size, which happens to contain a variety of amazing cars, including many of the 1950's Maseratis and Ferraris as well as the Aston Martins of the time. These tires were used in Formula One by Alfa Romeo, Ferrari, and Maserati.
Pirelli Stella Bianca: Fitment
The Stella Bianca was OEM on many Ferrari's of the 1950's, notably the 250 Series Ferraris pre 1960 all fitted the 600 X 16 Stella Bianca as standard. Many classic British sports cars including the Aston Martin DB4 fitted H rated 6.00 X 16 and would benefit from fitting Stella Biancas to make use of the V speed rating that comes with them. For Stella Biancas, we recommend the 16 F RET inner tube to be fit with the tire.