Shop By
Shopping Options
Free Shipping 2
---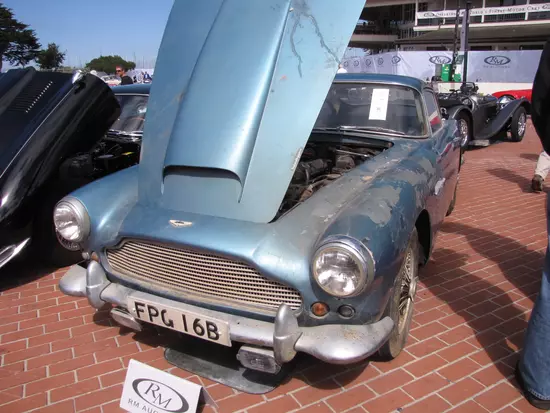 ---
Aston Martin DB4 Tires
---
The first Aston Martin DB4 was released with 6.00V16 Avon Turbo Speed. Unfortunately this tire is now manufactured with only an H rating opposed to the previous V rating.
We would recommend the 6.00-16 PIRELLI STELLA BIANCA as the best available Crossply tire with its V rating allowing speeds of up to 150 mph.
If you wanted a radial equivalent fitted to your DB4 you could have asked Aston Martin to fit some and they would have fitted a set of 185VR16 PIRELLI CINTURATO ™; CA67, which we think is the best road tire for a DB4.
The later DB4's with 15" wheels cam out with the 670 V 15 Avon Turbospeed which is now unfortunately a H rated tire opposed to the original V rating.
For these 15" later DB4s we would recommend fitting the radial equivalent that David Brown would have fitted if requested. That is the brilliant 185VR15 PIRELLI CINTURATO ™ CA67 which is an ace tire to cruise on modern roads with.
For a DB4 we would recommend either fitting the Michelin 16F Offset Valve Reinforced Inner Tube or the Michelin 16F Offset Valve Inner Tube. These tubes are both Michelin inner tubes because we do believe Michelin make the best quality tubes.
For those who do have 15" wheels we recommend the Michelin 15F Offset Valve Inner Tube as the best inner tube due to Michelin's fantastic build quality.
RW 3696 Aston Martin DB4 Wheels

---

RW 3835 Aston Martin DB4 Wheels

---