Ferrari 250 GT LWB - TDF Wheels
Shop By
Shopping Options
Price

Free Shipping 2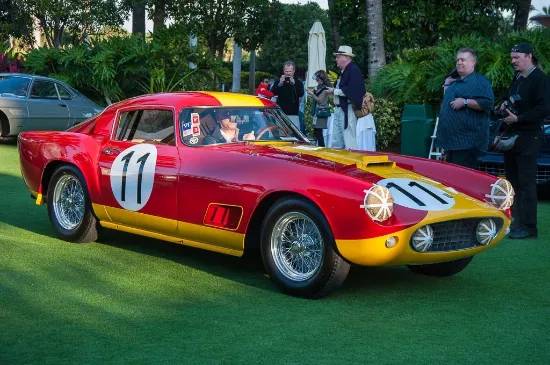 ---
Ferrari 250 GT Tour de France Wheels
---
For 16" tyres the 250 GT TDF fitted a 5.5" wide rim Route Borrani RW3526.
The other wheel option was RW3598, 5.5" wide with a 400mm diameter.
The RW3598 must not be fitted with 16" tyres.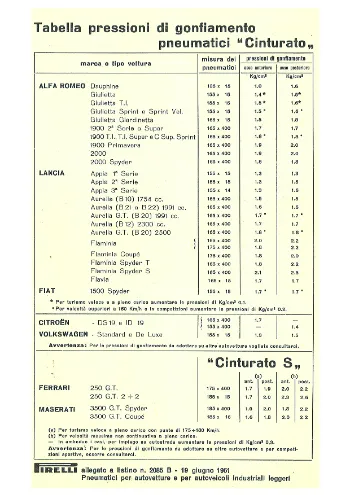 ---
250 GT TDF Tyres
---
The Ferrari 250 GT LWB Tour de France had the choice of radial or crossply tyres.
On its 16" wheels RW3526 it would have fitted 6.00-16 Pirelli Stella Bianca crossply or 185VR16 Pirelli Cinturato radial.
Today these cars may also fit a 6.00-16 Dunlop Racing R5 which is road legal.
Many race series will allow 6.00L16 Dunlop Racing CR48, however these would not have been available in 1959, and the L section CR48 Dunlop Racing tyres are not road legal.
Among some of the other Ferrari 250GT the Tour de France had the option of 5.5" wide wheels to take advantage of the more accessible 400mm radial tyres fitted to Citroen and Lancia.
Long wheel base 250GT TDF fitted with the 400mm RW3598 fitted 175R400 Pirelli Cinturato.
We would recommend fitting Michelin 16 F RET in all 250 GT TDF wheel and tyre combinations 400mm or 16".
RW3526 Ferrari 250 GT LWB - TDF Wheels

---

RW3598 Ferrari 250 GT LWB - TDF Wheels

---

RW3077 Ferrari 250 GT LWB - TDF Wheels

---