Shop By
Shopping Options
Free Shipping 2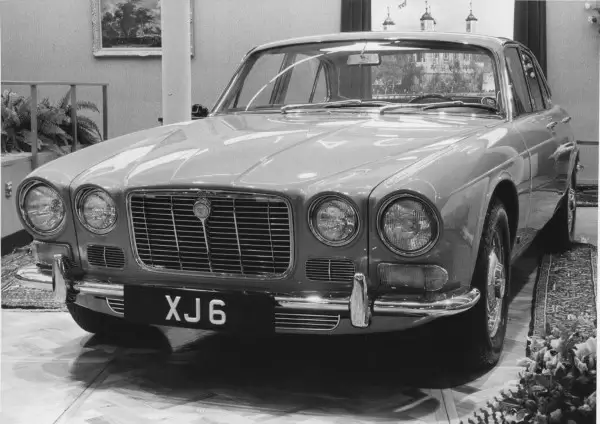 Jaguar XJ6 on Dunlop SP Sport Aquajet Tires
---
Dunlop Aquajet Tires
---
The Dunlop Aquajet came out in 1968.
The Aquajet Was Dunlop's first foray into High-performance radial tires.
The Aquajet was also Dunlop's first run at making low-profile tires with the ER/70R15 fitted to the XJ6.
Sadly, though we can still supply the Aquajet it is not actually manufactured by Dunlop themselves.
---
Dunlop SP Sport
---
Dunlop's first radial SP Sport Tires were the ill-fated SP 41 which sadly could not attain a very high-speed rating. As a result, it was offered as an option for the e-type Jaguar or MK2 Saloon at the time, but Jaguar insisted that their cars had their top speed governed because the SP41 was not up to the capabilities of the car.
Then Dunlop introduced the SP Sport with its dramatic tread pattern and an excellent advertising campaign. That matched up with very competitive pricing compared to the likes of the Pirelli Cinturato and the Michelin XAS, the SP Sport was of course very popular with Jaguar and other British Sports Car manufacturers.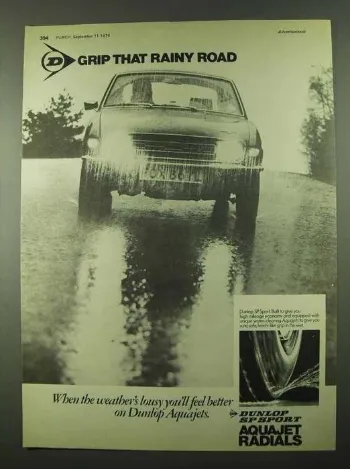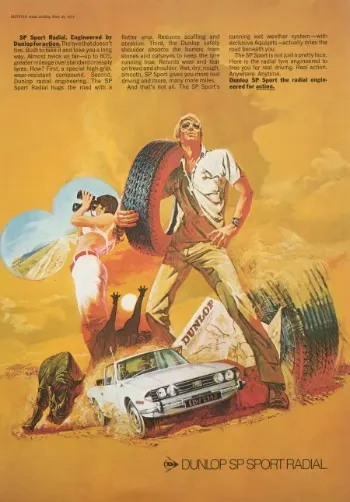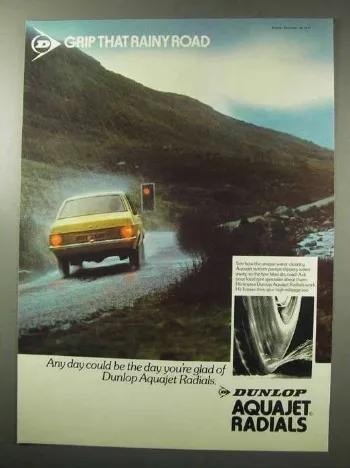 ---
Dunlop Aquajet also known as the ​Dunlop SP Sport was Dunlop's venture into performance radiali tires, previous to that the Dunlop SP 41 was not capable of the speeds that were demanded by cars like the e-type Jaguar, the the SP Sport Aquajet was a massive leap forward for Dunlop, and is a important tire in Dunlop range of Classic tires today.