Shop By
Shopping Options
Free Shipping 2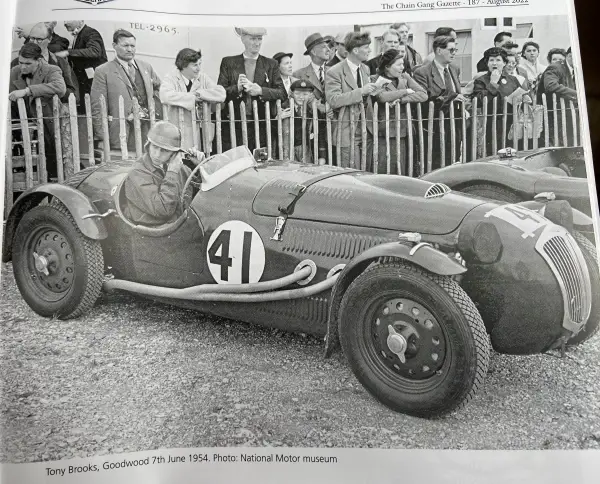 Tony Brooks Frazer Nash Le Mans 1954 on Dunlop Racing R1 Tires
---
Dunlop Racing R1 Tires
---
The Dunlop Racing R1 tire was developed in 1946. Dunlop R1 tires are commented on by Duncan Hamilton in his famous book "Touch wood" as making an amazing difference to the handling of the C-Type Jaguar. The Dunlop R1 Racing tire continued its career through the D-Type Jag until 1958 when Dunlop developed the R5. Initially the Dunlop Racing R1 was developed to be run mainly on 16" wheels, as was the norm with the leading race car manufacturers of the day such as Ferrari, Jaguar and Frazer Nash. However, at the same time throughout the 1940s and 1950s some of the pre war cars such as ERA and Maserati were still competitive, and, as a result, the Dunlop Racing R1 was made in the pre war sizes such as the 5.50/6.00 x 18 R1 Dunlop Racing, 7.00 x 18 R1 Dunlop Racing and 7.00 x 19 R1 Dunlop Racing.
---

---
Ferrari 166 Barchetta on Dunlop Racing R1 Tires
Back in the pre-war and early post-war racing days there was less distinction between racing car and road car, so the R1 racing tires produced today by Dunlop are road legal, as are the other pre-war Dunlop Racing 5-Stud tires.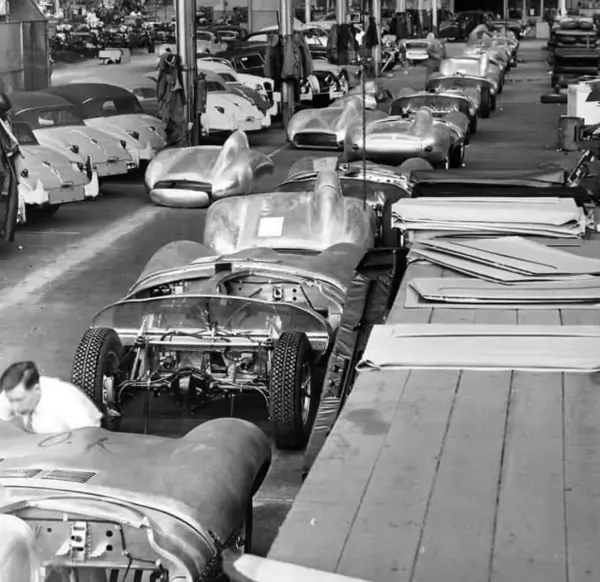 Dunlop Racing R1 Tires on a D-Type Jaguar.