Aston Martin DB5 & DB6 Wheels
Shop By
Shopping Options
Free Shipping 2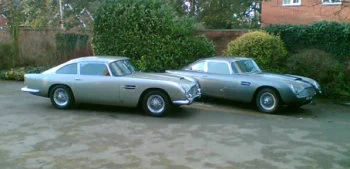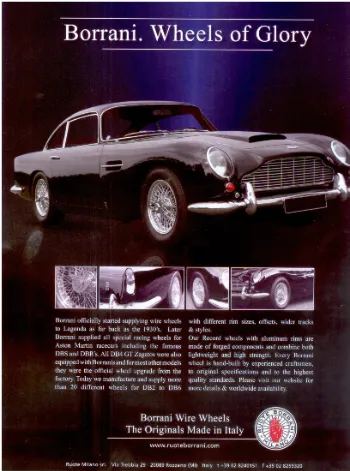 ---
Aston Martin DB5 & DB6 Tires
---
Aston Martin DB5s and series 1 Aston Martin DB6s both came out with 670 H 15 Avon Turbospeed as the standard crossply or the 185VR15 PIRELLI CINTURATO ™ CA67 as the standard radial. Aston Martin would've fit the Avon unless you requested the improved technology of a radial then they would've fitted the Pirelli. Today we recommend the Pirelli as the better tire for our modern roads to improve the directional stability while high speed cruising. The pirelli also has the upper hand with its V rating opposed to the H rated Avon.
Some people want a wider tire to fit to their DB5 or series 1 DB6 to which we would recommend either the 205/70VR15 PIRELLI CINTURATO CN12 or the 205/70VR15 Michelin XWX as the best options. Another option to note is the taller 205VR15 PIRELLI CINTURATO ™ CN72 (it is important to note, this tire is not guaranteed to fit all cars due to Aston Martins all being hand built bodies are all different sizes)
The later DB6 series 2 had 52mm hubs, wider wheels and flared wheel archers to accommodate the brand new 205VR15 PIRELLI CINTURATO ™ CN72, that had come out in 1964, or the 815X15 Avon which is no longer made.
Again of course people want to fit a wider tire to which we'd recommend either the 215/70VR15 PIRELLI CINTURATO ™ CN12 or the 215/70 WR 15 Michelin XWX. These tires are a slightly different shape so be careful when it comes to fitting that the outer extremities wont be in contact with the arches. This is part of the Aston Martin charm that every body is different.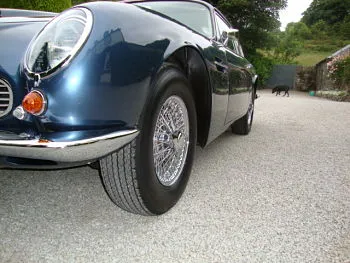 ---
Aston Martin DB5 & DB6 Inner Tubes
---
RW 3835 Aston Martin DB5 & DB6 Wheels

---

RW 3803 Aston Martin DB5 & DB6 Wheels

---

RW 3813 Aston Martin DB5 & DB6 Wheels

---

RW 3814 Aston Martin DB5 & DB6 Wheels

---

RW 4455 Aston Martin DB5 & DB6 Wheels

---

RW 4152 Aston Martin DB5 & DB6 Wheels

---