Shop By
Shopping Options
Price

Free Shipping 2
The 205/70WR15 CINTURATO ™ CN12 is the perfect tire for many classic Jaguar cars. PIRELLI's CINTURATO ™ CN12 came out in 1971.
Pirelli Cinturato CN12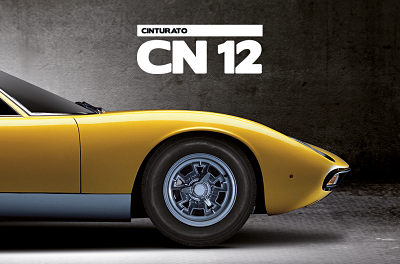 Pirelli Cinturato CN12: Design
The 70's brought a sudden shift in the design of supercars, gone was the sleek and smooth roundness of the 60's supercars like the Lamborghini Miura and in came the smart, sharp, and wedge-like 70's supercars such as the Lamborghini Countach. To accomodate these new cars, tire design shifted to lower profiles and the inception of wider tread profiles, and thus from this, the CN12 was born. The idea for the Cn12 was to develop the CN72 initially with 70% profiles and later, followed 60% profiles. The tire features exceptional grip and comfort as well as safety at high speeds.
Pirelli Cinturato CN12 Fitment
The CN12 was OEM on the Aston Martin Vantage, the rear of the Lamborghini Miura, and post 1971 Jensen Interceptors, however, we recommend the CN12 for all Jensen Interceptors due to its W speed rating, and it's superb level of quality that comes with the Pirelli name.