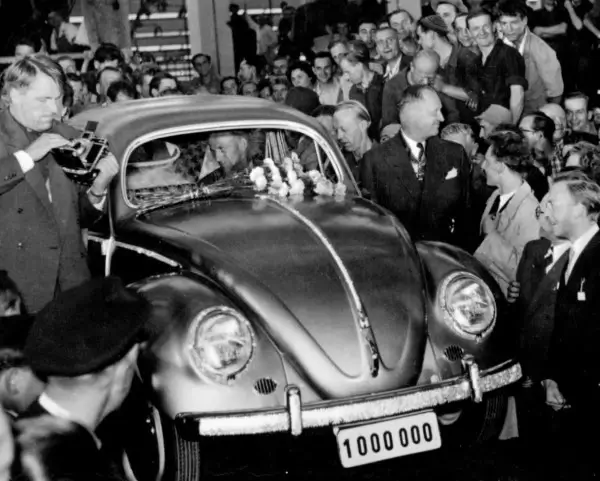 1955 - Beetle Chassis No. 1000,000
---
VW Bug Wheels
---
---
VW Bug Tires
---
---
VW Bug Innertubes
---
Wire wheels must always fit innertubes, even if your tires can be run tubeless.
The ideal innertube for the 16" tires above is the Michelin 16E.
The proper tube for the 15" tires above is the Michelin 15E.
According to our fitment guides, it was common for the early Beetles from the 40s and 50s to use tube-type wheels, which necessitate innertubes. However, later models from the 60s and early 70s mostly came equipped with tubeless wheels. Nevertheless, it is possible for a newer Beetle to have tube-type wheels.
RW 4345 Volkswagen Bug Wheels

---