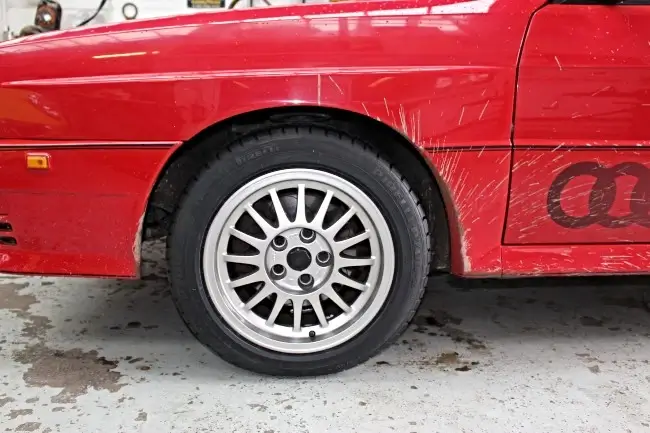 Audi Quattro on 215/50 VR 15 PIRELLI P700-Z Tires
---
PIRELLI P700-Z TIRES
---
The PIRELLI P700-Z, introduced in 1988, revolutionized road tires by becoming the first to attain a Z speed rating, delivering precise high-speed sports handling. With an ultra-low profile and exceptional wet grip, the P700-Z offers excellent braking performance, resistance to aquaplaning, and a comfortable ride, making it the ideal choice for classic Audi Quattro models.
---
Pirelli P700-Z Design
---
Pirelli P700-Z was launched in 1988, originally specified for the Audi Quattro, as a replacement to it's OE which was the 215/50R15 P7. The Pirelli P700-Z was the first Z-speed-rated tire at the time. This tire gave the Quattro the capability to reach super high speeds whilst maintaining excellent handling, exceptional resistance to aquaplaning, and a much quieter ride.
---
Pirelli P700-Z Cars
---
| Tire Size | Relevant Cars |
| --- | --- |
| 215/50 VR 15 PIRELLI P700-Z | Audi Quattro, Lotus Excel, Peugeot 405, Toyota Celica |
| Tire Size | Relevant Cars |
| --- | --- |
| 225/45 R 16 Pirelli P700-Z | BMW Z1, BMW E30 M3, Ford Escort, Ford Escort RS Cosworth |