Shop By
Shopping Options
Free Shipping 2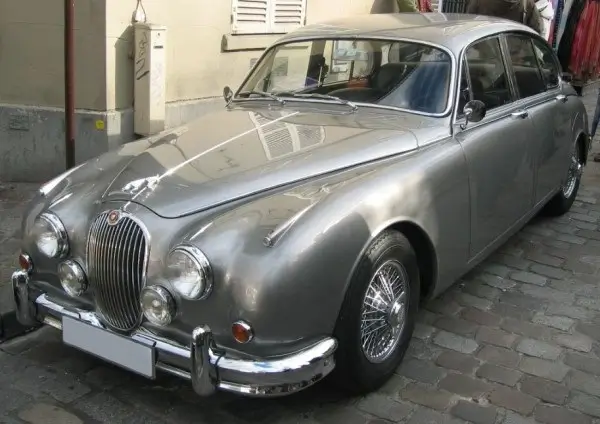 Silver Jaguar MKII on Borrani Wheels and 180 HR 15 Michelin XAS Tires
---
Jaguar MK 2 Wheels
---
---
Jaguar MK 2 Tires
---
A 640 H 15 Dunlop RS5 Crossply was the original factory tyre on a 240, 340, or 3.8 MKII Jaguar.
Dunlop no longer manufactures classic road tires. The 640 H 15 Avon Super Safety is currently the best crossply tyre for these cars.
A radial tyre makes the MKII Jag more fit for modern high speed roads, and is the first choice for many motorists.
Because of the lighter steering they provide, the ideal radial tires for an MK2 are the 180 HR 15 Michelin XAS.
A 185VR15 PIRELLI CINTURATO ™ CA67 is a more athletic option. The steering will not be as light as the XAS, however.
Wire wheels require innertubes in the tires in order to properly function. Do not run Borrani wire wheels without innertubes. The Michelin 15F is the ideal MKII Jaguar innertube for these tires.
Our suggested radial tyre pressure for an MK2 Jaguar is 30psi front and 28psi rear, with an extra 2psi in the rear of the 3.4S and 3.8S variants.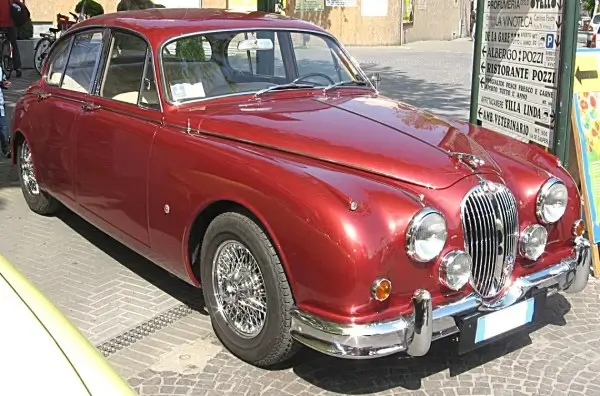 Red Jaguar MKII on Borrani Wheels and 180 HR 15 Michelin XAS Tires
RW 3589 Jaguar MK 2 Wheels

---